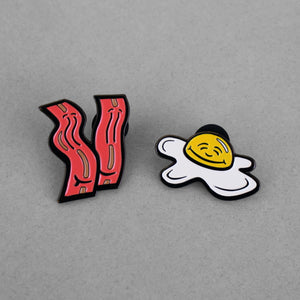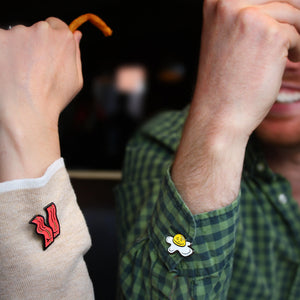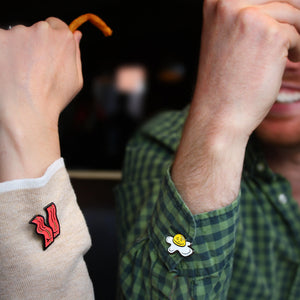 Food Friends Pins: Bacon N Egg
These pins are no yoke.
The bacon and eggs combo is the true staple of every fat kid's breakfast. Hell, why stop at breakfast? You're an adult. You can have that savory pair whenever you want! Sure, you can eat one without the other, but why would you?
In collaboration with The Sunday Co, we developed this pin series so people everywhere could spread the enamel love. So grab a pair of this limited edition adorableness, and share with the world your infatuation for cute metal pins in the form of tasty treats. 
A pack of 2 pins 
Bacon: 32 x 26mm, Egg: 18 x 32mm
Silicon Clutch
Hand-painted Enamel Detail
Die-cast Metal